Statement from Kean University About President Lamont O. Repollet, Ed.D., Participating Today in Year One in Review Virtual Meeting with Vice President Kamala Harris and Latino Stakeholders
Statement from Kean University About President Lamont O. Repollet, Ed.D., Participating Today in Year One in Review Virtual Meeting with Vice President Kamala Harris and Latino Stakeholders
Kean University President Lamont O. Repollet, Ed.D., was pleased to join Vice President Kamala Harris and Latino stakeholders from across the country today in a call to review the accomplishments of the Biden-Harris administration's first year in office. As a Hispanic-Serving Institution, Kean celebrates its students from diverse backgrounds and welcomes federal support to ensure equity and access to higher education. Kean is working with partners across New Jersey to develop a Pre-K to bachelor's degree pipeline; enhance retention programming to help students persist to graduation; and expand on scholarship opportunities that ensure access for students of all backgrounds. Equity is at the core of all that we do at Kean, and we are pleased to see the Biden administration make this a priority nationwide.
PHOTO/CAPTION: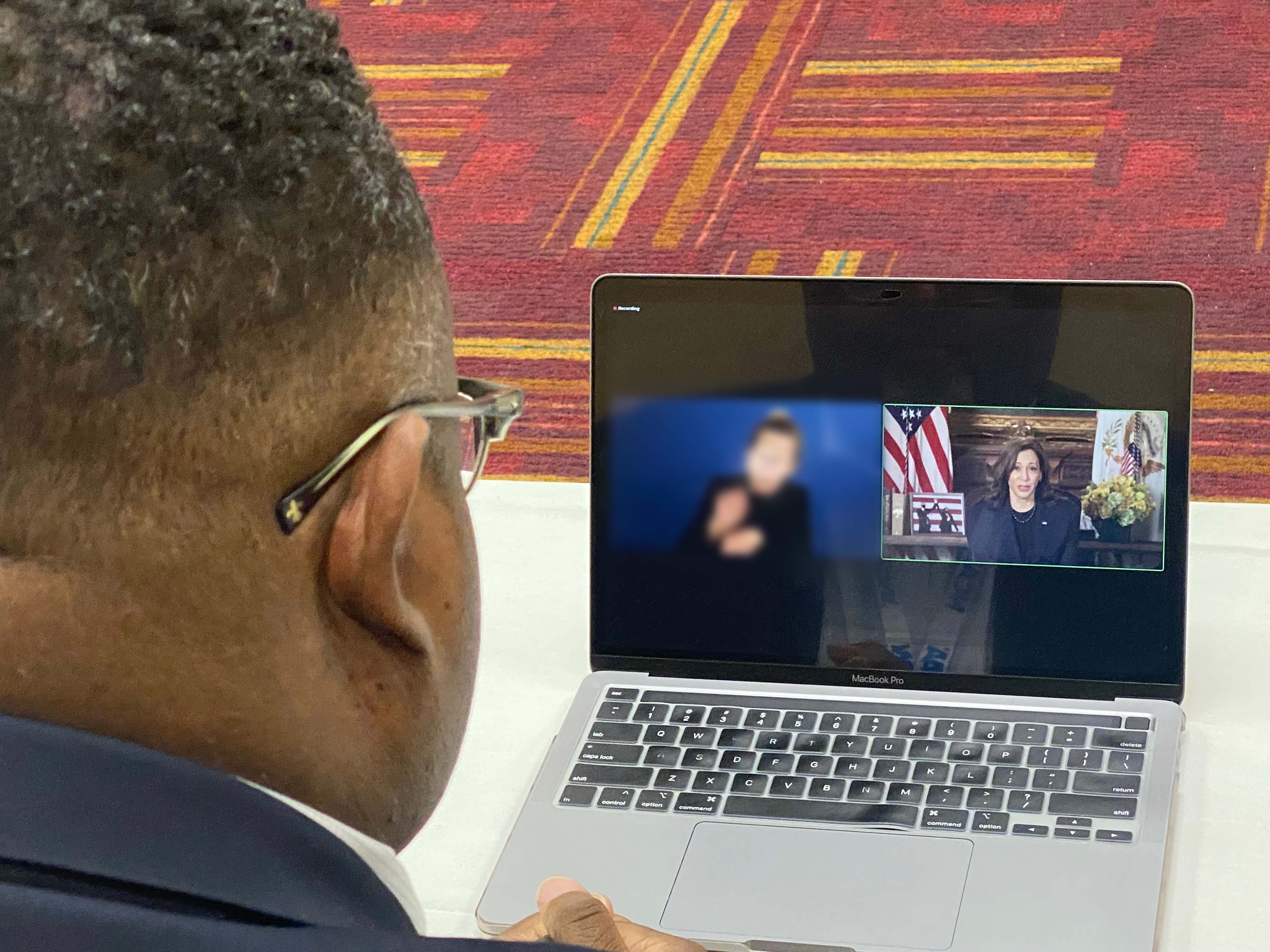 Kean University President Lamont O. Repollet, Ed.D., took part in the virtual Year One in Review meeting with Vice President Kamala Harris and Latino stakeholders across the country. (Photo Credit: Kean University)
ABOUT KEAN UNIVERSITY
Founded in 1855, Kean University is one of the largest metropolitan institutions of higher education in the region, with a richly diverse student, faculty and staff population. Kean continues to play a key role in the training of teachers and is a hub of educational, technological and cultural enrichment serving more than 16,000 students. The University's six undergraduate colleges offer more than 50 undergraduate degrees over a full range of academic subjects. The Nathan Weiss Graduate College offers seven doctoral degree programs and more than 70 options for graduate study leading to master's degrees, professional diplomas or certifications. With campuses in Union, Toms River, Jefferson and Manahawkin, New Jersey, and Wenzhou, China, Kean University furthers its mission by providing an affordable and accessible world-class education. Visit www.kean.edu.
###
(Visited 61 times, 1 visits today)